Casino Innovation: New Slot – Jin Ji Bao Xi Unique Slot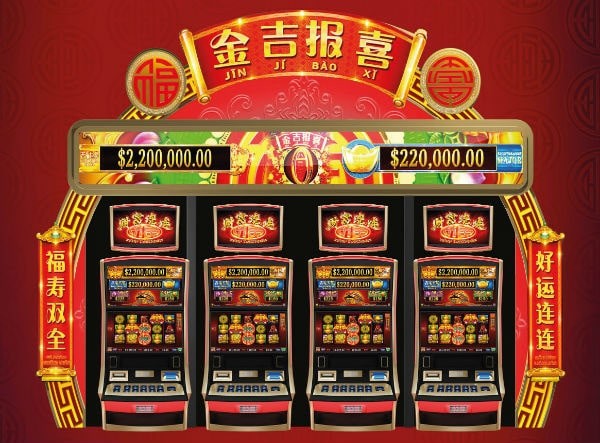 Online gaming has come a long way. From its start till today it has been through many changes and innovations. Today we see anyone playing any slots online game on the go. If you love online such kind of games, then read this article because we are going to have a special new slot game for you.
The popular games corporation called the SG Corporation, which is an American lottery innovation company has announced and launched its new game slot.
This slot is a successor of the internationally renowned Duo Fu Duo Cai series produced by the same company. It has launched in the class 3 gaming markets. It is an opportunity to earn like any real money slot online.
What Does It Mean?
Jin Ji Bao Xi is a Chinese phrase translated into English to mean 'good luck and good news'. Its logo, a bat and peach, represent good fortune and longevity in Chinese culture.
It was designed and launched by the same studio that developed 88 fortunes. Many users worldwide are thrilled by the successful layout of the slot and have adapted quickly to its gameplay.
Jin Ji Bao Xi Slot's Availability
The company that launched this game has shown thrilling excitement to the success of this slot.
Jin Ji Bao Xi is also available in various countries and continents across the globe including Europe, Asia, and Africa and this is made possible via the Twinstar J43 and Twinstar Wave XL.
Bonus Feature
The Jin Ji Bao Xi unique slot features the Rising Fortunes theme and shows a unique and different bonus feature for distinct players. The Jin Ji Bao Xi slot also features a 5-reel, 243-ways to win a game.
Here's how it works. In a situation where six or more other red Gongs that display credit prizes happen to end up on any reel, a selection feature pops out and a sum of prizes won during the game creates a 'shou bonus' that are available for players to win.
Then, players have the option to make a choice from a free bonus section. Then the bonus results in what is called rising fortune.
Also, a Jackpot section where the players get match gold coins that may correspond to three symbols. This almost has the same gameplay as most slot online games.
All these features are available in North America, Asia, Africa, America, and others.
How It Has Succeeded?
The vice president of the scientific Games Corporation, Bob Parente has attributed a successful product to the Jin Ji Bao Xi slot. He claimed that this is a product that has helped improve and increase the development of the firm and other slots.
Bottom Line
This slot is something every gambler should try out. With incredible bonus features, you are such to be stuck to rolling and spinning the reels and coins. Give it a try sometime, as it was launched by a trustworthy corporation.